Oliveira Funeral Home – has been providing the community with professional and compassionate funeral services. Family-owned and operated, we are dedicated to serving families of all faiths, with dignity and respect. We care about the people of our community. Our commitment extends beyond our profession. We make a special effort to be involved with groups and service organizations, which improve the quality of life for all those who call Port Coquitlam communities home.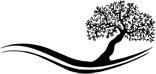 The Oliveira family are people who live, work, volunteer, and socialize in Port Coquitlam and surrounding communities. We know the city and neighborhoods and have established a network of local resources, and genuinely care about serving our friends and neighbors.
Our funeral directors are professional licensed caregivers who desire to serve and respect all faith, beliefs, cultures, practices, and financial circumstances. They work diligently to make sure those are incorporated into the ceremony you, your family, and your loved one desire. We have an excellent funeral pre-pay arrangement program with interest free payments. There is also professional follow-up and support through counseling programs.
The biggest difference, however, is in the service. We are a part of this community, and know what the people of this community hold dear. We can make decisions here without worrying about what the management team serving far away from the city thinks, or even worse, investors on Wall Street. Our focus is on the families we are privileged to serve and the community in general.
Yes, Oliveira Funeral Home – is family-owned and operated. Please let us know if we can be of any assistance to you or your family. We are always available 24 hours 7 days a week to answer any questions you may have.
Antonio Diogo Oliveira – Owner, Funeral Director and Embalmer.
Phone- 604 942 7920
The Affordable Choice Email- Info@oliveirafuneralhome.com